Featured Listings UNDER Care Homes in Denbighshire
Showing 1 to 20 of 81

Llangollen, Denbighshire
Residential Care, Low-level Nursing Care, EMI, Domiciliary Care

Rhyl, Denbighshire

Wrexham (Wrecsam), Denbighshire
Residential

Llandyrnog, Denbighshire
Ash is registered for service user's with a primary diagnosis of learning disability with complex needs and challenging behaviours.

Deeside, Denbighshire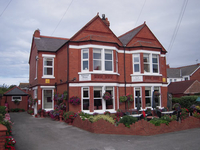 Rhyl, Denbighshire
Balmoral House is a long established quality care home set in a pleasant cul-de-sac in a much sought after area of Rhyl, a seaside town in North Wales, the home provides and ideal environment for those who wish to spend their retirement years in the comfort and security of a caring family atmosphere.

Rhyl, Denbighshire
Residential

Rhyl, Denbighshire

Prestatyn, Denbighshire

Rhyl, Denbighshire
A small 12 bedded family run EMI Residential Care Home offering quality service to older people suffering from Dementia. Person centred care is provided by qualified and trained carers in a clean, warm and friendly environment.

Rhyl, Denbighshire
Residential

Wrexham (Wrecsam), Denbighshire
Nursing, Younger Disabled

Rhyl, Denbighshire
Nursing, General Nursing Care

Rhyl, Denbighshire
Residential

St. Asaph, Denbighshire

Wrexham (Wrecsam), Denbighshire
Nursing, EMI

Rhyl, Denbighshire
Nursing, EMI, Domicillary

Prestatyn, Denbighshire
Residential

Llangollen, Denbighshire
Nursing, General Nursing Care

St Asaph (Llanelwy), Denbighshire
Domicillary
Showing 1 to 20 of 81