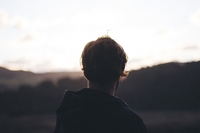 It is never easy to ask for help. It is similarly never easy to tell someone you love something that they may not accept. It's also never easy to let go, even if letting go is only for a short period of time – and even when you're doing the right thing for them it can often feel all wrong.
Addiction is a horrible thing. There's nothing more destructive than addiction in full swing, and living with an addict can be an absolutely harrowing experience. When enough is enough when push comes to shove the services of a private rehab clinic are needed - for better or for worse. Many rehab clinics will have wheelchair access also.
With the ones you love, it is never as simple as shipping them off to get clean and forgetting about them. An addict is a horrible thing, but for those who know the people behind the addict, it can be an absolutely heart-breaking experience to send them to a private rehab clinic. You'll more than likely be worried, for a start.
You may have had experience of addiction with your loved one before. You may have also gone through the detoxification process with them. If so, then you'll know that it's hardly a walk in the park. Detoxification is not a fun procedure, nor is it a nice one, but it is an essential start for the rest of the recovery process. When you choose a private rehab clinic, you can rest easy in the knowledge that detoxification is properly medically managed, meaning that it is well and truly safe for them to undergo.
The selection of private alcohol rehab is crucial, many people only have a limited number of times that they can allow themselves to go to rehab and os making that right choice is so important.
Private rehabilitation
treatment programmes can take place over a variety of different times, this is often a 28-day residential stay, however, it can usually be made bespoke to the individual's needs and schedule - being made longer or shorter as needed.
One of the biggest worries of anyone with someone they love in rehab is the fear that something is going to happen, which means that they will be taken away forever. This can come as very many rational and irrational fears, such as complications of treatment causing the loved one's health to worsen, when in fact private drug rehab is the best place for them a safe place where they can recover.
On the other hand, depending on the situation, it could even be the fact that your loved ones may feel betrayed enough by the fact that they have been sent to rehab to never really open up again. You need to remember that a loved one is being sent to rehab because of the fact that you love them and you want them to get better - rehab will help them to open up and accept love and healing back into their lives again.
As part of the recovery process, you will have the opportunity to tackle any physical problems that are associated with your addiction, this will be addressed over the detox process. Following on from this, you will be ready for intensive group and individual therapy, in order to address the underlying causes and triggers for any addictive behaviour.
You may be wondering about private drug rehab cost - truthfully the cost can vary drastically and this is often linked to the quality of care you will get, do your research and be sure to get the right care for you.
Both of these fears are completely irrational. Private rehab clinics have expert staff, which are trained and accredited in order to provide safe treatment of drug issues, and will work with your loved one to ensure that the rehabilitation process is administered completely and entirely safely.